Reed Cars for Kids Giveaway
VOTE TODAY in the 2017 Reed Nissan Cars for Kids Giveaway!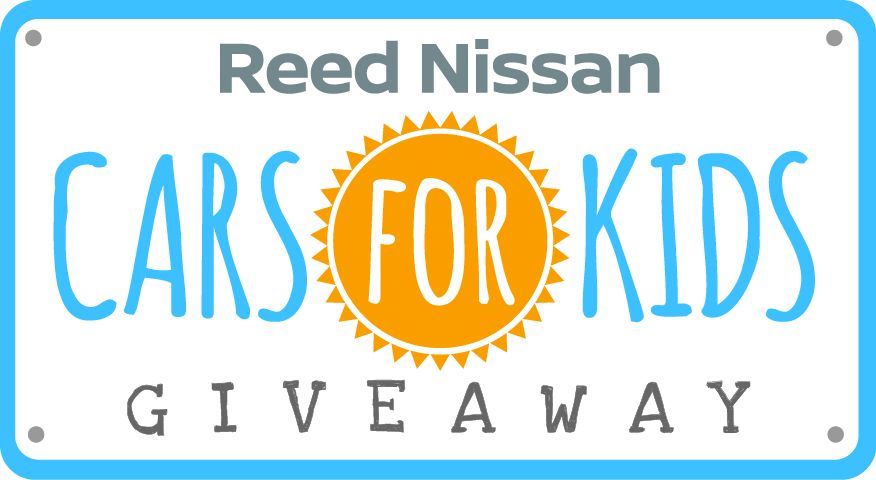 Today in Central Florida, an estimated 3,000 children and young adults are in the care of the foster care system. Each year dozens of these young people turn 18, and legally "age out" of that system, without ever being adopted.
Despite tough odds and a quick transition to adulthood, these kids find a way to thrive… but that doesn't mean they don't need our help.Transportation is critical to helping them continue their education, get a good job – and to successfully start independent lives.
Reed Nissan's Cars for Kids Project, in partnership with Community Based Care of Central Florida, is committed to giving local foster youth the hand up they need to succeed. We are proud to support CBCCF's Youth Transitional Services program, which is designed to fill the gaps for those who do not have forever families to support and guide them.
2016 Cars for Kids Giveaway
Last year, Reed Nissan surprised two deserving young people with something they never dreamed they'd have, a car of their own. Talk about making a difference! Dependable transportation has allowed Jasmine to continue to pursue her dream of a college degree (she also serves as a mentor to current foster kids); and has been a life-changer for busy Bernard, a single father working two jobs while also taking college courses.
On August 23, 2016, two new deserving individuals who have come through the foster system received cars from Reed Nissan. The dealership once again donated two new Nissan vehicles to a pair of deserving students through their 2nd annual "Cars for Kids Giveaway." The brand-new 2016 Nissan Sentras, including paid taxes, were given away to two students who are currently part of the foster care system in Central Florida. Two women received the surprising good news: Amelia, 21, is a single mother of two. In addition to being a part-time student, she also works as a preschool teacher. Without family nearby to rely upon and an unreliable vehicle, getting to work and class on time has been difficult. This new car will help keep her family safe, while allowing Amelia to continue to make a better life for herself and her two sons. Melissa, 21, is currently a student at Palm Beach State College studying early childhood education. With no family nearby, Melissa was forced to rely on friends and public transit to get around – a constant challenge to get to class and work on time because of often spotty bus service. After missing many classes and work shifts, and her education and employment were put in jeopardy, she was pressured into purchasing a car with a predatory loan rate of 24%. Having a new car will free Melissa from crushing debt and stress and allow her to focus on completing her education while affording her basic needs. "Our work with Community Based Care is incredibly important to us, and we again wanted to focus on the region's foster care system," says Reed Nissan general manager Aaron Hill. "Owning a car could mean pursuing additional academic study, obtaining desirable employment or performing public service. We hope it helps these two deserving young people move onto the next chapter of their lives, wherever that may be."
How Can You Help?