Visit the
All-New Reed Nissan Accessories Department
for a wide selection of today's most popular accessories, and even a few that you thought were only available in specialty stores. We not only offer Genuine Nissan Accessories, but also a variety of Services and Accessories including: Leather Interior, Spoilers, Window Tinting, Interior Wood Trim Packages and much more.
PLUS we have great news for Nissan One-to-One Rewards members; you can use your Nissan One-To-One Rewards towards the purchase of any Genuine Nissan Parts or Accessories.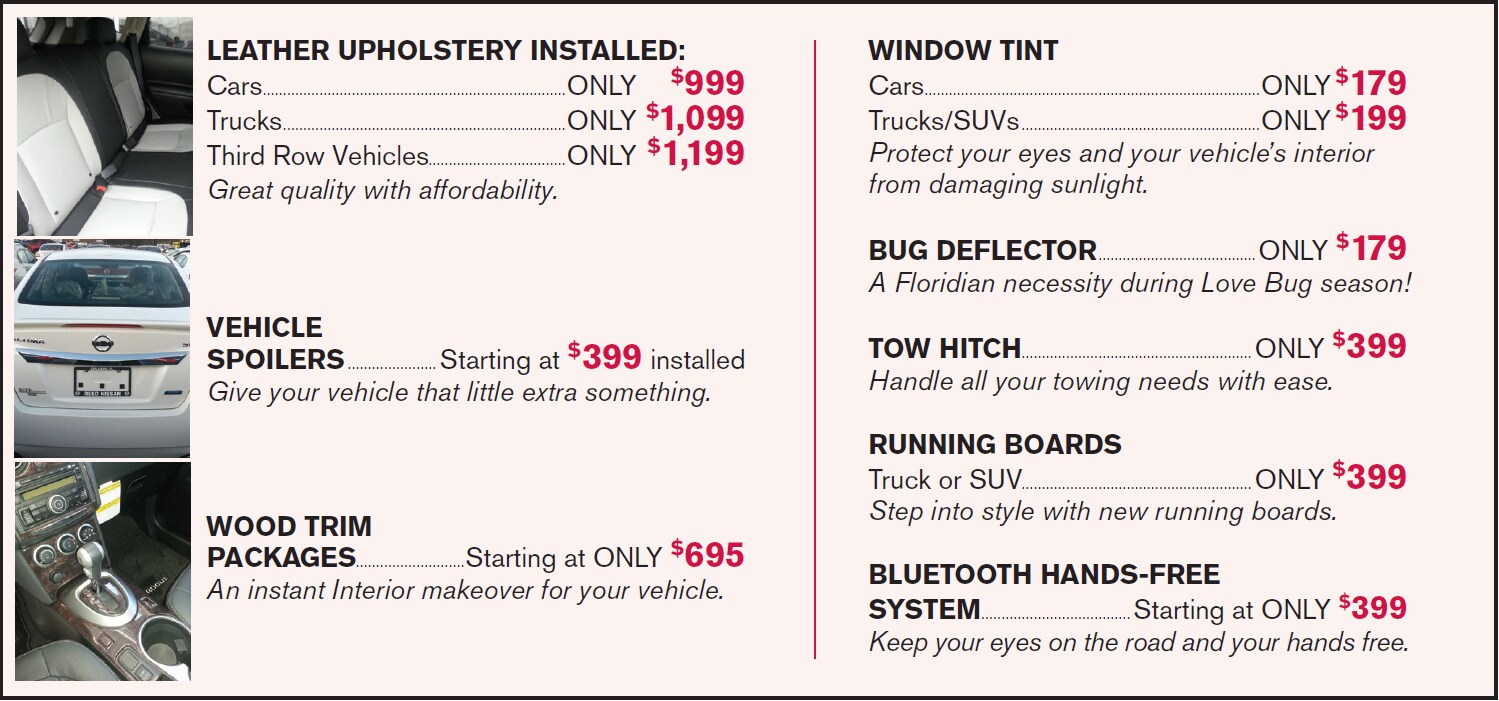 ay and Sandra, our Accessory Sales Administrator, will be happy to find the perfect accessory to take your vehicle to the next level. For details on our full accessory offerings, please contact
.