Ten years ago, would you have said, "I bet I'll be driving around Orlando in a vehicle that is 100% Electric and has zero emissions in a few years." Not many would, but now the future has arrived, and it has landed right here at Reed Nissan. The future has a name, and it is the Nissan LEAF™.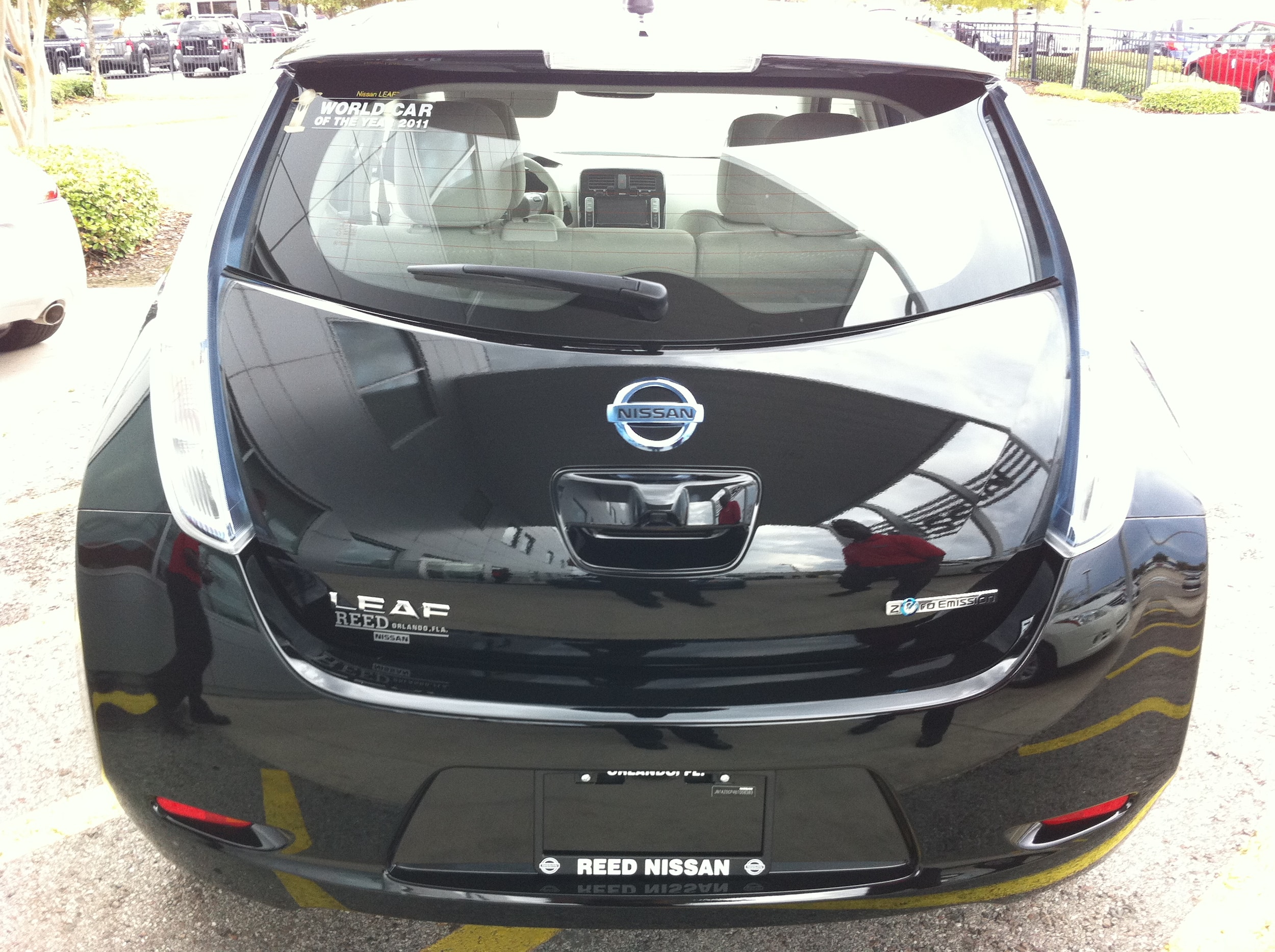 The Nissan LEAF is a truly an amazing evolutionary jump in vehicle technology for the auto industry. The LEAF runs solely on electricity, therefore negating the need of having a tailpipe or gas tank. The chassis is battery-powered, seats five comfortably and contains all of the state-of-the-art amenities and safety drivers most want. Just imagine the savings potential driving a vehicle that takes no gas, has no transmission or belts, no need for motor oil, and has 100% torque from the line, all while producing zero harmful emissions!
At Reed Nissan, we are ready to usher
you
into the future. Our Nissan LEAF demo has arrived and is ready for you to take a ride. We have a dedicated staff of LEAF experts that are here to answer any questions, and guide you down the path to experiencing an emissions free driving lifestyle. Contact
Dwayne Loy
today with any questions on availability, technology, pricing; or feel free to schedule a test drive 407.297.7333 or complete the simple contact form on the right side of our page.
We look forward to being your Nissan LEAF dealer in Orlando. As always Drive Happy, and now drive Emissions Free!